24 – Title: "SUMMARY OF TRIO JAZZ"
Year: 2015
Dimensions: 50×70 cm
Technique: Acrylic and crayon on paper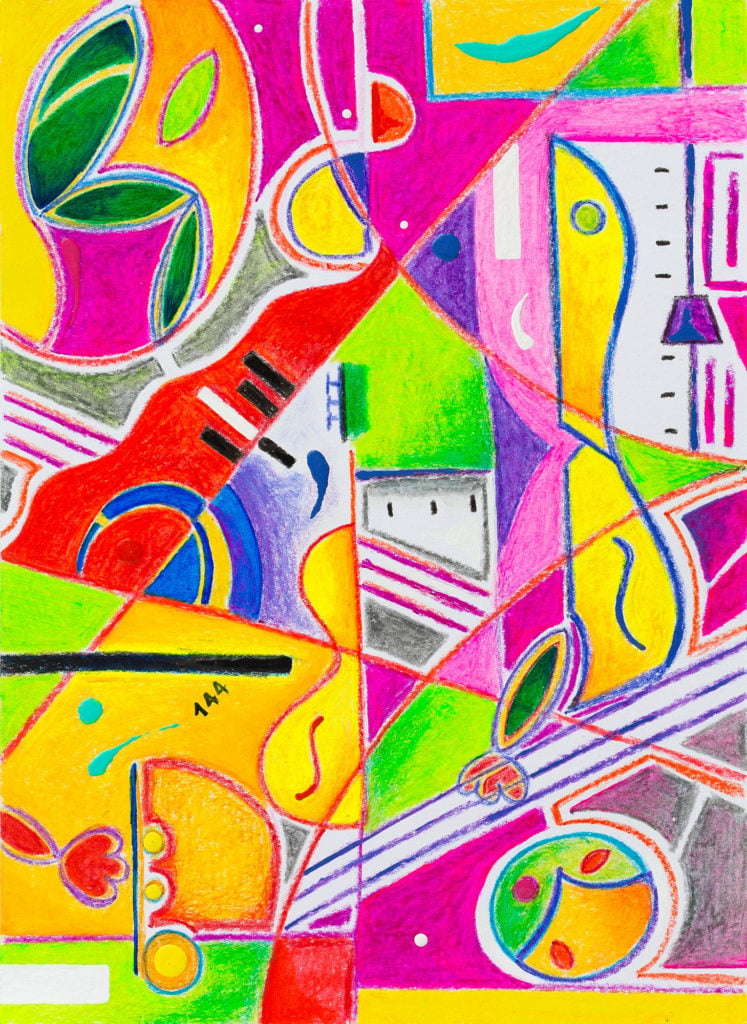 Touched by a small Jazz orchestra at the corner of a road in Milan, the Artist re-lives a flash after months, of the moments that had captured him before the implementation of the "144, Jazz Trio".
The summary expresses the same feelings experienced months before but this time in hermetic key. Everything is collected and concentrated in a small sketch.
For Cesare Catania painting is like music: just a single note is enough for memories to resurface.