44 – Title: The dynamics of a Movement Version C
Year: 2016
Dimensions: 220cm x 160cm
Tecnique: Oil and Acrylic on Canvas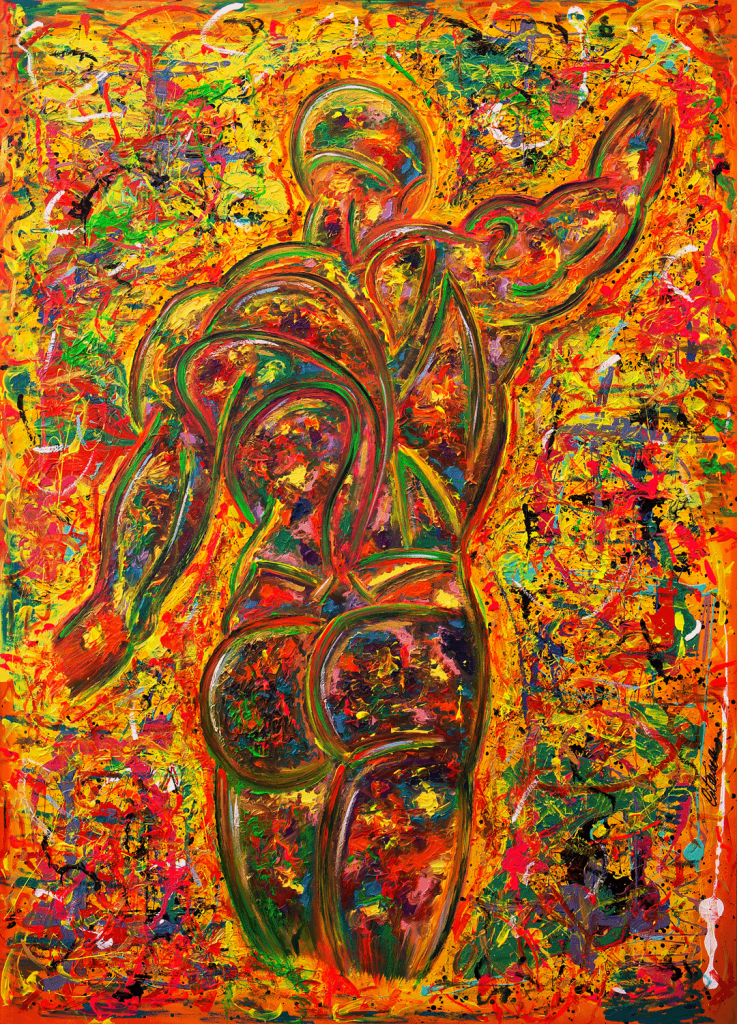 Description of the Work:
Version C resumes the study of anatomy done in Version B, and ensures dynamic properties. With bright and lively colors Cesare Catania shows the movement of a human body in a space that is also lively and agitated, almost as if to increase the speed of the action in the previous Version B. In this painting, in fact, the body and the background seem to be one, all the excitement and dynamism of the movement in the first are reflected in the chaos of the second.